News
October 22, 2010
NC State Tops UNC-Charlotte 6-2!
October 16, 2010
NC State falls to ECU 7-2
August 18, 2010
Mike Gazzillo named new Head Coach and Paul Strand is now Associate Coach of Pack
More…
August 18, 2010
2010-2011 Schedule Now Posted!
More…
Previous Game: Duke University
Final Score: NC State- 9 Duke- 1
Next Game: Georgetown University
October 29, 2010 @ 6:45 pm
Gardens Ice House -Laurel, Maryland
ACCHL Standings
| Team | W | L | T | PTS |
| --- | --- | --- | --- | --- |
| NC State | 3 | 0 | 0 | 6 |
| Georgetown | 2 | 0 | 0 | 4 |
| Maryland | 1 | 0 | 0 | 2 |
| UNC | 1 | 2 | 0 | 2 |
| Duke | 0 | 2 | 0 | 0 |
| GWU | 0 | 2 | 0 | 0 |
| UVA | 0 | 1 | 0 | 0 |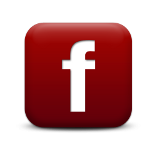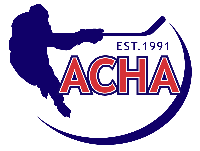 NCSUHOCKEY.org the Official Home of NC State Hockey

Home | Roster | Schedule | Statistics | Staff | Recruits
Prospective Players
North Carolina State University
North Carolina State University is a nationally recognized leader in science and technology with historic strengths in agriculture and engineering, NC State provides a high-quality education in the humanities and social sciences, design, education, life sciences, management, natural resources, physical and mathematical sciences, textiles and veterinary medicine. Bachelor's degrees are offered in 102 fields, master's degrees in 108 fields and doctoral degrees in 60 fields, as well as a Doctor of Veterinary Medicine degree. And NC State students aren't just prepared for today's careers but for those of the future, working in emerging fields such as nanotechnology, biotechnology, biomedical engineering, and computer science. Over the past five years, NC State students have been awarded more than 100 national scholarships, fellowships and grants.
About the Team
The Wolfpack are part of the American Collegiate Hockey Association (ACHA) Division II and they play in the Atlantic Coast Collegiate Hockey League (ACCHL). The schedule also include NC State's major rivals like UNC, Duke and ECU. The season is around 25 games long not including league playoffs, regionals, and nationals.
Frequently Asked Questions
How many games does the team play in a season?
Usually about 25 games per year. This includes 23 conference/non-conference games plus the end of season ACCHL Tournament.

How often does the team practice?
Currently, the NC State Ice Hockey team practices on on-ice Monday and Wednesday nights at the Rec Zone and hosts dryland practices at the Carmichael Gymnasium on NC State Campus every Tuesday evening.

Is there any experience needed to play?
The ice hockey club is a competitive sport though all players of experience and backgrounds are welcome to tryout.
Prospective Player Form